Here's the finished product and here's how I got there!
(complete recipe below)
First, cut up 1LB of thawed chicken breast and cook on medium heat until there is no more pink in the center...easy!
Then add 1 8oz. package of cream cheese and 1 4.5oz can of green chiles....mix until all melted...
Next, spoon chicken filing in tortillas with seam side down...the recipe says you should have 12 filled tortillas...
Then pour over 2 cans of green enchilada sauce and cover with 1 cup of shredded cheese.
* I only used 1 can and thought it was plenty. You can also add green sauce with cream of chicken soup to pour over if you want additional sauce!
Bake, 400 degrees for 15 - 20 minutes...and ENJOY!!!!
Yes, From the can:
Creamy Chicken and Chile Enchilada's
1 LB uncooked chicken breast strips
1 Package (8oz.) cream cheese, cut in to cubes
1 can (4.5oz.) chopped green chilies
1 package flour tortilla's
2 cans (10oz.) green chile enchilada sauce
1 cup shredded cheese
1. Heat the oven to 400 degrees. Spray 9 x 13 pan with cooking spray.
2. In 10" skillet cook chicken over med. high heat, until no longer pink inside. Add cream cheese and green chiles, reduce heat and cook until cream cheese is blended.
3. Spoon chicken filing onto tortillas, roll up and place seam side down in baking dish. Pour enchilada sauce over the top, sprinkle with cheese. Bake at 400 for 15 - 20 minutes or till cheese is bubbly!
I want to know...Do you have any great recipes that you have gotten off the box or can? If so, please share!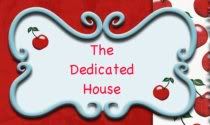 Pin It