Just a quick share today...This piece was perfect for a Annie Sloan Paint Rescue! The details are FABULOUS...
I do love dark wood and don't want you to think that I paint everything in sight, but this table did have a few battle wounds...as you can see from above... I had to remove some of the veneer and sand it a bit.
You can see the details on this photo!
Painted those details really POP!
Darling, right?
Once more, chalk paint to the rescue for new life to a tired little table!
I'm linking here today!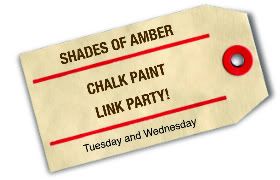 Pin It