What can I say? The projects are piling up and I will get them done!
( at least that is what I'm telling myself!)
Here she is "before!" I love the dark finish on this piece and the curves she has!
I had fun jazzing her up with Old White and Coco!
She distressed great!
I think this little desk would blend with most and decor and especially go well with all you gals who love whites and neutrals!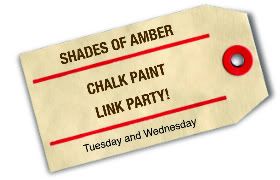 Pin It